Penn State Berks student is flying high with a mechanical engineering degree
November 30, 2022
Editor's note: This article originally appeared on Penn State News. Jeff Jackman, mechanical engineering undergraduate student at Penn State Berks, was featured.  
WYOMISSING, Pa. — When Jeff Jackman enrolled in the Air Force, he wasn't aware of the educational benefits he was earning through the G.I. Bill. While enlisted, he earned an associate degree in air and space operations technology, and, after completing his service, he decided to build on his experience and enroll at Penn State Berks. Jackman will graduate with a bachelor's degree in mechanical engineering on Dec. 15. 
"There are a lot of opportunities for enlisted service members," he said. "But there are more opportunities for officers with a degree." 
The Glenmoore native explained that he wanted to pursue a career that was related to the geospatial intelligence work he did in the Air Force, so he decided to major in mechanical engineering at Penn State Berks.  
"Penn State has a great reputation, and the mechanical engineering degree program is accredited," Jackman said. 
The Penn State Berks mechanical engineering degree is accredited by the Engineering Accreditation Commission of ABET, the global accreditor of college and university programs in applied science, computing, engineering and engineering technology, according to the organization's website.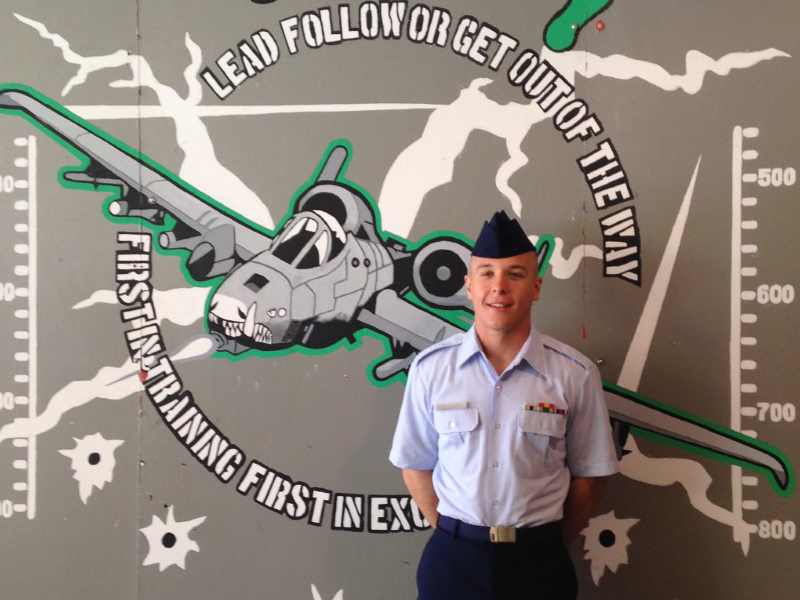 During his time at Penn State Berks, Jackman gained real-world engineering experience by completing several internships, including two with Penn State's Applied Research Laboratory in Warminster, which is affiliated with the Department of Defense. He also completed an internship with Globus Medical, a company that develops innovations for individuals with musculoskeletal disorders, and is currently interning with Watson McDaniel, a manufacturer of steam products.  
"The core education is very good," Jackman said when asked how Penn State Berks prepared him for the future. "I've looked back on my notes and textbooks during my internships and a lot of material was covered. It speaks to the relevance of the degree program." 
Jackman said he also enjoyed the class projects, especially his capstone project on harnessing an alternative source of energy using jib sails, a type of sail used in sailboats, to power a wind turbine. 
"These collaborative projects prepare you for the real engineering workforce," he said. "The professors at Penn State Berks really want you to succeed. They push you to go to career fairs and to apply for jobs." 
Jackman has a job waiting for him at Penn State at the Navy Yard as a mechanical engineer at the Naval Foundry and Propeller Center. In this role — working on manufacturing propellers for submarines — he will have the best of both worlds: a career in mechanical engineering and the opportunity to return to federal service and continue his military career.  
MEDIA CONTACT:
College of Engineering Media Relations