Electrical engineering student's contributions highlighted by NASA
March 27, 2023
By Lauren Colvin
UNIVERSITY PARK, Pa. — Veena Sreekantamurthy, a Penn State electrical engineering master's student, spent the summer interning in NASA's Space Communications and Navigation Internship Project (SIP) at NASA's Goddard Space Flight Center in Greenbelt, Maryland. The contributions Sreekantamurthy and other SIP interns made to agency missions and technologies were featured in a journal published by NASA.
Sreekantamurthy, a first time SIP intern, was responsible for team and independent assignments. For her team assignment, Sreekantamurthy worked with the Low-Cost Optical Terminal (LCOT) team.
LCOT is an optical communication technology designed to be inexpensive, easy to implement and versatile because it uses commercial off-the-shelf, or slightly modified, hardware. The standardized blueprint the LCOT team is building could enable a network of optical ground stations to be built, allowing for future missions to capitalize on optical communication's higher and faster data rates.
Working with another intern, Sreekantamurthy conducted market research for a LCOT which involved a survey of available low-cost optical ground terminals supporting low-Earth orbit missions, contacting vendors for additional product information and cost estimates, and interviewing LCOT project leads and subject matter experts to ensure these options met system requirements. Individually, Sreekantamurthy used trajectory data to assess how reliable LCOT orbit predictions remain when using old, degraded orbit data.
Sreekantamurthy's efforts – along with those of the other interns – helped make LCOTS more accurate and easier to use, according to the SCaN internship project journal.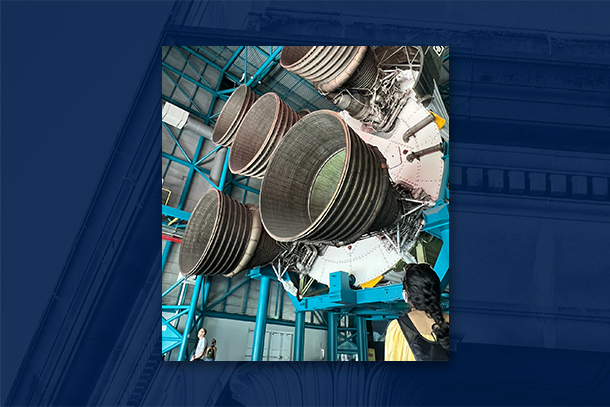 MEDIA CONTACT:
College of Engineering Media Relations