Professor, graduate student soar to success through shared sailplane passion
National society recognizes contributions from aerospace engineering graduate student and his Penn State mentor
August 29, 2022
By Sarah Small
UNIVERSITY PARK, Pa. — When aerospace engineering doctoral student Chris Axten was a child, he would sometimes accompany his mother to her work at Patuxent Naval Air Station in Maryland and watch the aircraft flying overhead, curious about how such large vehicles could move through the air. His curiosity grew, and when he enrolled at Penn State in 2012 as a first-year undergraduate student, the Department of Aerospace Engineering was his top choice. Once he met Mark Maughmer, professor of aerospace engineering at Penn State, Axten's interest in aircraft solidified into a passion for sailplanes. Over the last two years, that dedication has resulted in national recognition from the American Institute of Aeronautics and Astronautics (AIAA).
Axten first met Maughmer while taking Aerospace 204H-404H, more commonly referred to as "the sailplane course," when Axten was a sophomore undergraduate student. Students work on one of two projects during the course: a human-powered airplane, targeted as an entry into an ongoing competition administrated by the Royal Aeronautical Society of Great Britain, or the AIAA-sponsored Design-Build-Fly competition. 
"The purpose of the course is for students to learn engineering through a hands-on approach of building things, analyzing things and testing things," Maughmer said. "One of the unique things about the course is that it's potentially a four-year course — three-fourths of students take it recurringly. Hopefully, starting as first years, sometimes starting as a sophomore or junior, but they take it recurringly and those credits they accumulate through the course substitute for other things in the aerospace curriculum."
Axten continued in the course for his junior and senior year, at which point he decided to stay at Penn State to pursue his master's degree. 
"The sailplane class is where I learned a lot of the basic aerodynamics materials and philosophies," Axten said. "My graduate work is largely based on that."
By Axten's senior year, Maughmer asked him if he would be interested in becoming a teaching assistant for the course. Axten has served as the course's TA for five years now and was the primary instructor for the last semester. 
"Dr. Maughmer has given me so much valuable feedback, from little things — like showing me how to hold the chalk so it doesn't screech — to bigger things, like advising me on how to convey these complicated topics at a lower level so that first years, who may not have extensive physics and math backgrounds, can understand it," Axten said. "Also, another grad student and I get lunch with Dr. Maughmer pretty regularly, and it's a great opportunity to learn all of the research nuances and work through the specifics of a research problem. It's really helpful that he offers that sort of individual help and personal relationship."
Maughmer's interest in sailplanes extends beyond the classroom, as he regularly flies the vehicles and leads trainings for others, such as Axten, to get their licenses as well. Both Maughmer and Axten are heavily involved in the International Organization for the Science and Technology of Sailplanes (OSTIV), according to Maughmer, and have given presentations at that organization's world congress, which coincides with the world soaring championships every two years. They both also have presented at the annual Sailplane Symposium in Germany.
"Even though sailplanes don't have a lot of utility outside of being a recreational sport, they provide a lot of interesting academic problems that can be applied to other aircraft," Axten said. "For example, because they don't have engines, you can isolate some variables if you're trying to test for something specific. Another example is that in the early '90s, Dr. Maughmer did a lot of work designing winglets for sailplanes. At the time, commercial airplanes generally did not use winglets, but now, they all have them. Sailplanes have always been ahead of the game like that."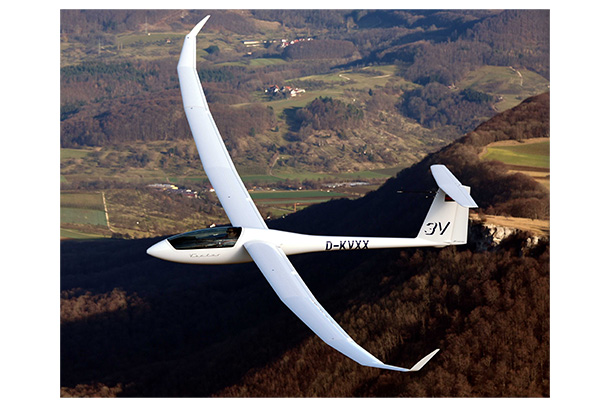 The AIAA has recognized Maughmer's influence on aircraft design with the AIAA Aerodynamics Award (2020), the AIAA Piper General Aviation Award (2014) and the AIAA/ASEE Atwood Award (2013). 
Maughmer also gave the Applied Aerodynamics Award Lecture at this year's SciTech Forum, held from Jan. 3-7 in San Diego and online. He received the recognition for his "foundational developments in airfoil and wing design, advancement of novel airfoil configurations and contributions to rotorcraft aeromechanics," according to the AIAA website. His lecture was titled "Soaring in the Early Days and How We Got from There to Here." For those with virtual event credentials to SciTech, the lecture can be viewed here. 
Following in his adviser's footsteps, Axten, who also presented at this year's SciTech Forum, received the John Leland Atwood Graduate Award, given to a student actively engaged in research in the areas covered by the technical committees of AIAA, according to the award letter. 
While Axten hasn't decided whether he wants to conduct research for a company or government agency or to stay in academia after graduation, he said that Maughmer's mentorship is helping him figure it out.
"Dr. Maughmer has given me opportunities to see if teaching and research in academia is something I would like to do, and he's been a good sounding board for talking about other options for when I finish my doctorate," Axten said.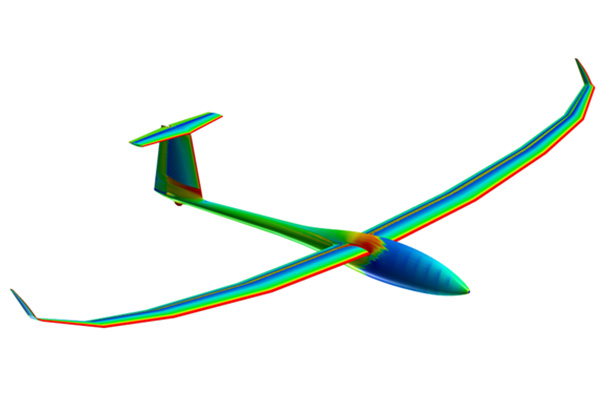 MEDIA CONTACT:
College of Engineering Media Relations