Professor emeritus reflects on 55 years of service in chemical engineering
June 16, 2022
By Mary Fetzer
UNIVERSITY PARK, Pa. — Professor Emeritus Ron Danner has departed Penn State after 55 years as teacher, mentor and researcher in the chemical engineering field.   
Danner began his career at Penn State in 1967 as an assistant professor of thermodynamics, teaching six different courses in his first year alone. He retired in 2001 but continued to teach for another 21 years.   
"I have taught practically every course in the chemical engineering curriculum and enjoyed most all of them," Danner said. "However, my true love is teaching thermodynamics, both undergraduate and graduate. Although I knew little thermodynamics when I arrived at Penn State, I quickly found out that teaching was the ideal way to learn it, and it became a real passion for me."  
According to Danner, however, "teaching" is too restrictive a word to describe what faculty do.   
"A faculty member certainly teaches but also mentors, guides, leads by example, disciplines and much more," he said. "Out of it grows a mutual respect that can last a lifetime."  
Danner's research began with the study of adsorption equilibria of gases on solids. The study branched out into analyzing diffusion in the micro- and macropores of the materials and eventually led to many years of polymer-based research.   
 "A great advantage of carrying out research in an academic environment is that you are completely free to pursue most any topic if you can get support for it," Danner said, adding that the people were another favorite aspect of his work. "Interacting with graduate students, foreign visitors, postdoctoral students and full-time staff on these efforts was "certainly the most rewarding part of my university career."  
Phillip Savage, Walter L. Robb Family Chair and head of the Department of Chemical Engineering, said Danner's impact on chemical engineering at Penn State has been enormous.   
"His 30-plus years as a regular faculty member and his 20-plus years of teaching and research as an emeritus professor speak volumes about his commitment to our students and the mission of our department," Savage said. "It is a record that is not likely to be ever matched."  
Danner and his wife have moved into a retirement community in State College. They enjoy spending time with their two children's families, including four grandchildren and one soon-to-arrive great-grandchild. Professionally, Danner continues to volunteer for the Accreditation Board for Engineering and Technology, accrediting chemical engineering programs.   
Learn more about Danner's career here.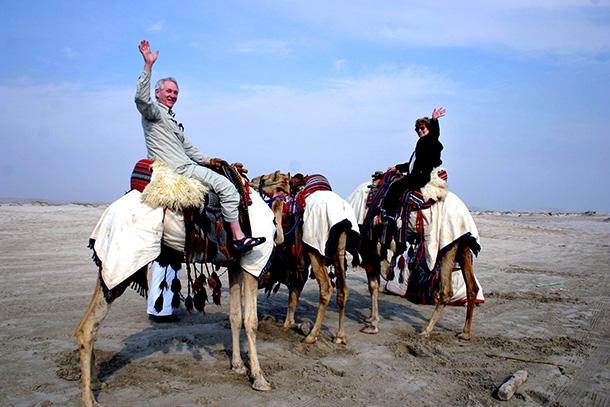 MEDIA CONTACT:
College of Engineering Media Relations