Architectural engineering students win top spots in international competition
5/09/2022
By Ashley J. WennersHerron
UNIVERSITY PARK, Pa. — Penn State students won first place in four categories and second place in one category at the 2022 Architectural Engineering Institute International Student Design Competition in Arlington, Texas. The team, named CaliberX, comprises students majoring in architectural engineering, each with a focus in a construction, lighting/electrical, mechanical or structural option area.  
The annual competition is hosted by the Architectural Engineering Institute, part of the American Society of Civil Engineers, and encourages multidisciplinary teams to consider "how engineered systems enhance and integrate with each other and the architecture of the building," according to the program's website. This is the 10th year that Penn State has participated in the competition, and this year's winnings bring Penn State's total award count to 66.  
"In the Penn State Department of Architectural Engineering, we emphasize a system-of-systems perspective in the planning, design, construction and operation of our built environment," said Sez Atamturktur Russcher, Harry and Arlene Schell Professor and head of the Department of Architectural Engineering. "Through the AEI design competition, our students put their technical knowledge in practice by considering interdependencies among various building systems and the downstream effects of their design decisions in their respective specializations: electrical/lighting, mechanical, structural and construction systems."  
Participating teams are given a written design proposal for a specified building in a real location. Parameters of budget, square footage and use are detailed in the program, which also includes design challenges tailored to risks or needs of the location.   
This year, participating students were tasked with designing a student success center for Tarrant County College, a public community college in Texas. In addition to proposing engineered building systems that would meet the needs of Tarrant students, participating teams also had to include design adjustments that would allow the building to withstand natural disasters, specifically an EF3 tornado, as well as include safe room spaces that could meet the requirements to withstand an EF4 tornado. The teams were also required to provide a plan for operating without power grid support at various levels and time periods.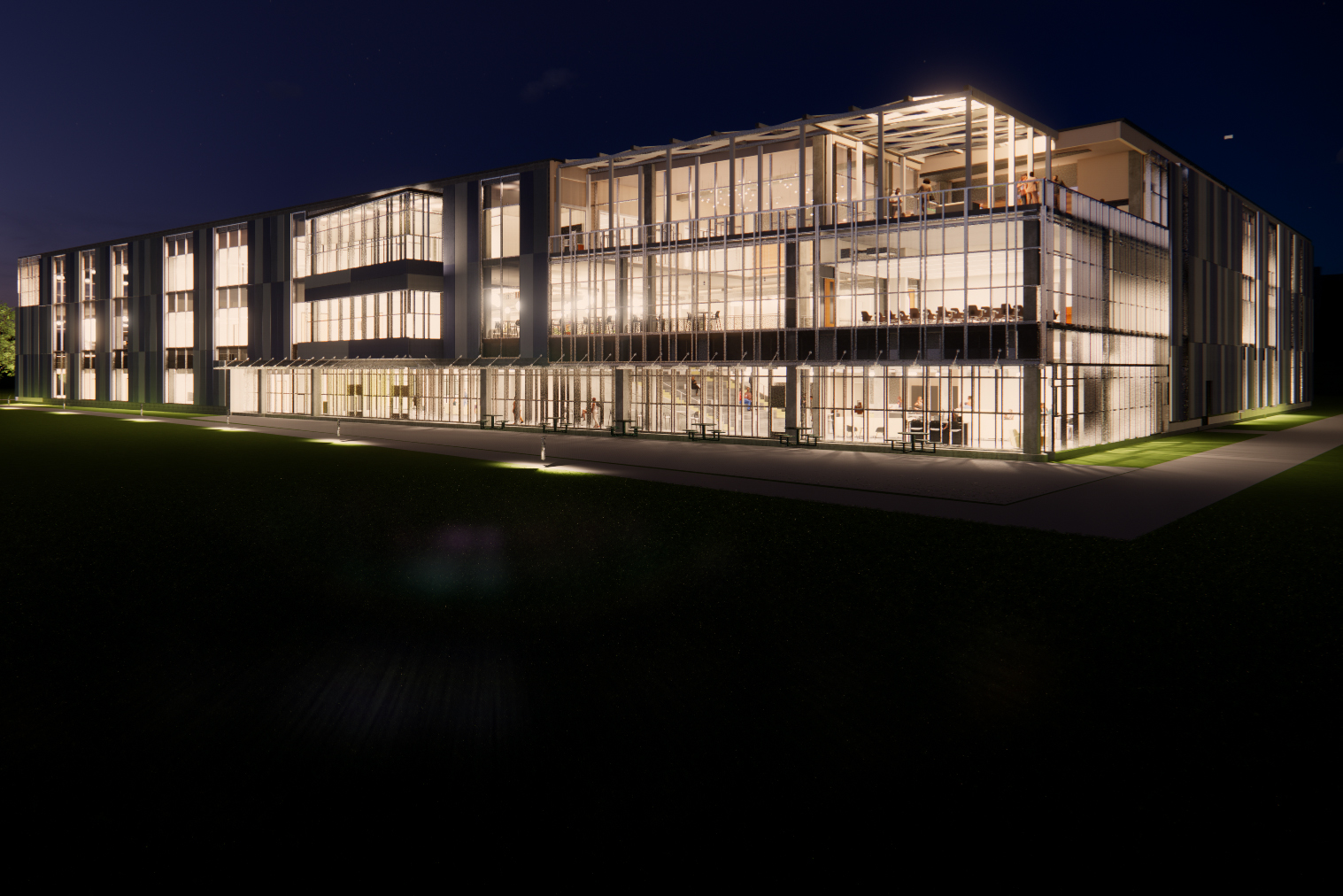 Three finalists were selected to submit presentations on their designs: Penn State, University of Nebraska-Lincoln and University of Colorado-Boulder. Judged by industry volunteers representing the architectural engineering disciplines and selected by the competition committee, Penn State won first place in building integration, construction, mechanical and structural system design and second place in the electrical system design. 
Led by fifth-year student Makaela Bigley, CaliberX members include Alexis Sheeto, Thomas Levkulic, Jenna Mozi, Reece Waugerman, Abby Turkowski, Katelyn Wertz, Kyle McKelvey, Nathan Paszek and Shane Kelly. All team members will graduate with a bachelor of architectural engineering in May. As participants in the architectural engineering integrated undergraduate-graduate programs, many of the students will simultaneously graduate with their master of architectural engineering or master of science in architectural engineering. 
"The competition allowed us to work as an integrated design team, with members from all four options within architectural engineering," Bigley said, noting that the team had at least two members from each option area. "From this, we were able to gain perspective on what affected each option in the building design. We worked through the trade-offs of implementing different systems, which is something we will have to do in our careers. Overall, we improved our communication and time management skills, as well gained an appreciation for what each discipline contributes to the design process."  
Ryan Solnosky, associate teaching professor in the Department of Architectural Engineering, advises the team. Solnosky is also a Penn State architectural engineering alumnus who earned an integrated bachelor's and master's degree in 2009 and a doctorate in 2013.  
"This competition actively fosters multidisciplinary collaboration in student teams," Solnosky said. "The students must follow the engineering process to choose, design and optimize engineered building systems that can integrate with one another. This process coupled with the team composition immerses the students into a professional setting that pushes them to innovate and collaborate. It's an invaluable experience that directly mimics the expectations students will encounter when they enter the workforce."  
According to Solnosky, many others helped guide the team, including department members Moses Ling, teaching professor and undergraduate program officer; Rick Mistrick, associate professor and chief curricular officer; and Dave Stabler, assistant teaching professor; and Craig Dubler, director of facilities for the College of Engineering. Solnosky also noted several engineering firms mentored the students, including but not limited to: Cagley and Associates Inc., Barton Malow, DAVIS Construction, Southland industries, Vanderweil Engineers and WSP.   
MEDIA CONTACT:
College of Engineering Media Relations